Luna
Purbarn Be Bop A Lula

[Purbarn Under A Twister x Golden Tunes Over The Rainbow Into Purbarn]
DOB 2nd January 2017
Hips 4 : 9 = 13. Elbows 0 : 0 Eyes Clear. She is also geneticaly clear from both PRA 1 & 2
Stop Press
Luna had 12 puppies on 5th June 2019. sadly we are only rearing 4 Dogs & 4 Bitches. The litter is by our Shade.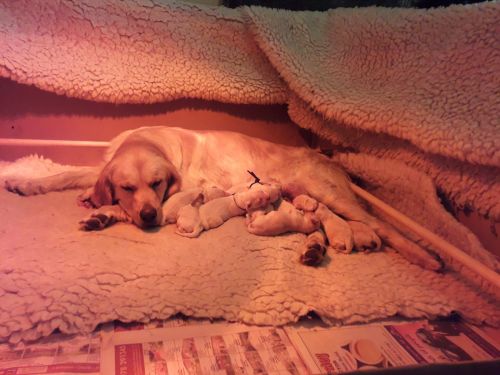 Luna was born by C-section along with her 9 siblings & I decided to name all the puppies with song titles begining with 'B' as Aurora has Golden Tunes in her name.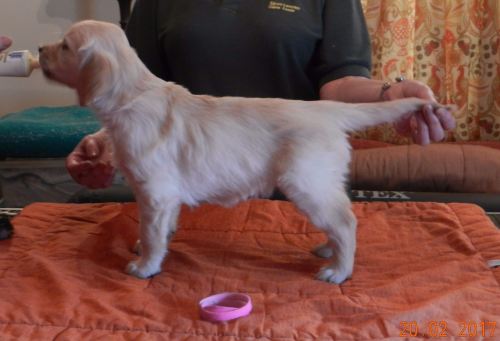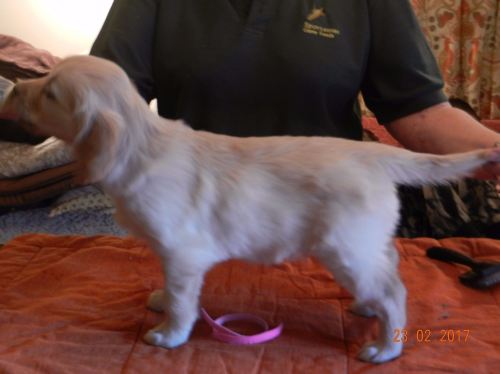 This was her when she was just 7 weeks & then 3 days later, look how the front has developed. All who saw her said how elegant she was, so she stayed.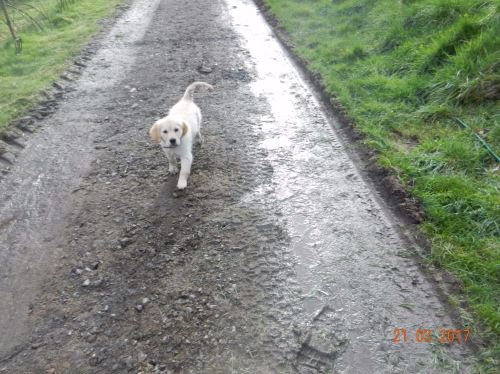 Aged 11 weeks Retrieving her Puppy Dummy & doing Recal up our driveway.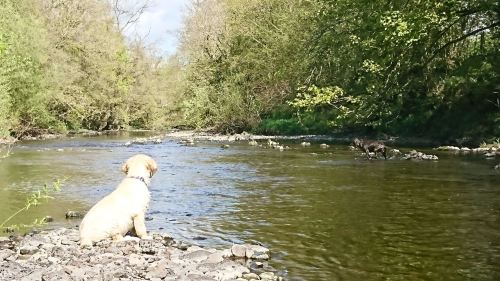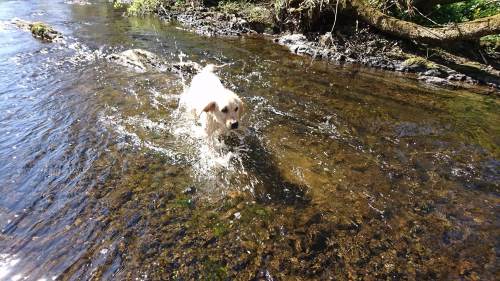 The River Banwy is so low when we have not had a lot of rain so it is an ideal time to get a puppy used to water, Luna eventually took the plunge & enjoyed it !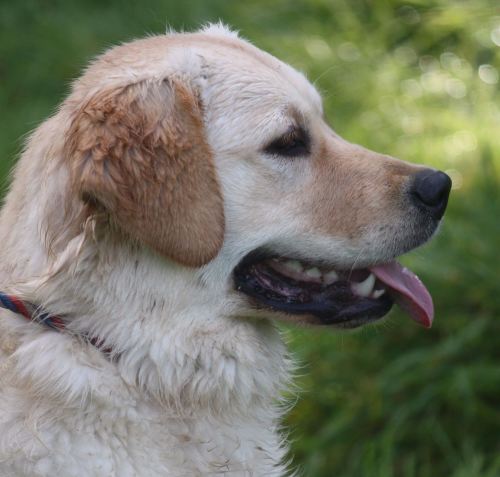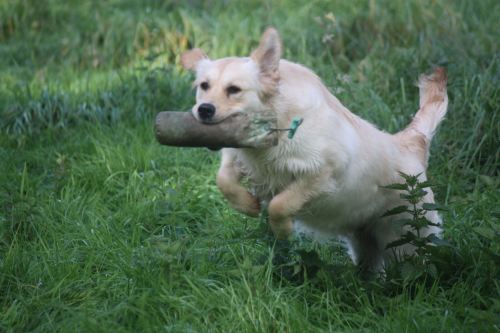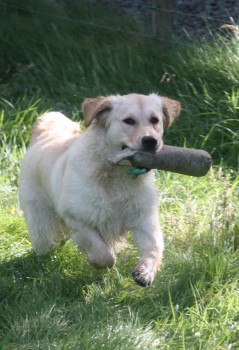 The 4 photos above were taken in August 2017 and show Luna enjoying her retriever training. Photos taken by Kirstie Halliday.
Luna has darkened down a lot over the past 18 months and now is now the colour of her ears.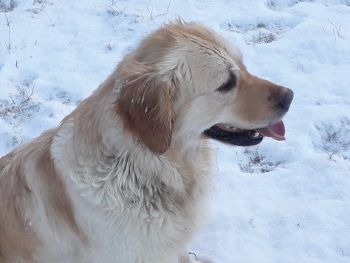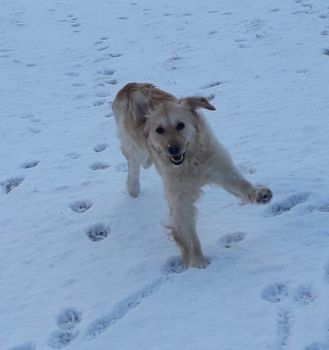 Luna enjoyed the snow High Five !